Welcome!
Welcome to Lightopedia, your one-stop source for all your lighting legislation and education needs!
Did you know that the government is increasing its energy efficient standards for incandescent light bulbs? This means that some of the bulbs you currently use in your home will no longer be available! Yes, it's time to say "BYE BYE" to the light bulb you've grown to know and love.
So now what? You have 3 choices, but we think HALOGEN is THE bulb of choice. Be sure to read on to find out why!
Bye Bye Bulb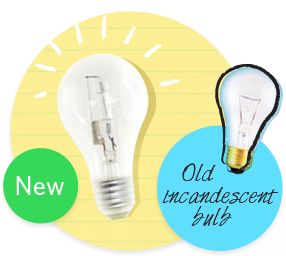 Halogen,
Bulb of Choice